ji won choi goes black and white for 2nd collaboration with adidas originals
July 23, 2019
Fashion designer and Adidas collaborator Ji Won Choi calls New York home, but she will always look to her Korean heritage for inspiration. "I think it's just so important for designers to really adjust where they're from, their culture, their heritage and everything that [makes] themselves unique, and really incorporate it into their clothes," she told Globetrotter when we met her at GTBank Fashion Weekend in Lagos last year.
It's a personal philosophy that she keeps returning to, whether she's designing for her eponymous fashion label or her collaboration projects with adidas.
Presented for the first time at London Fashion Week last February, the second adidas Originals by Ji Won Choi collection comes with silhouettes that seem to be a reminiscent of the country's traditional hanbok. At the same time, they're in line with the collection's theme as a whole, which is to explore the idea of movement.
Like adidas, Choi has a penchant for stripes, and there is no shortage of them in the collection. The pieces all come in black and white iterations, which exude ease and also confidence.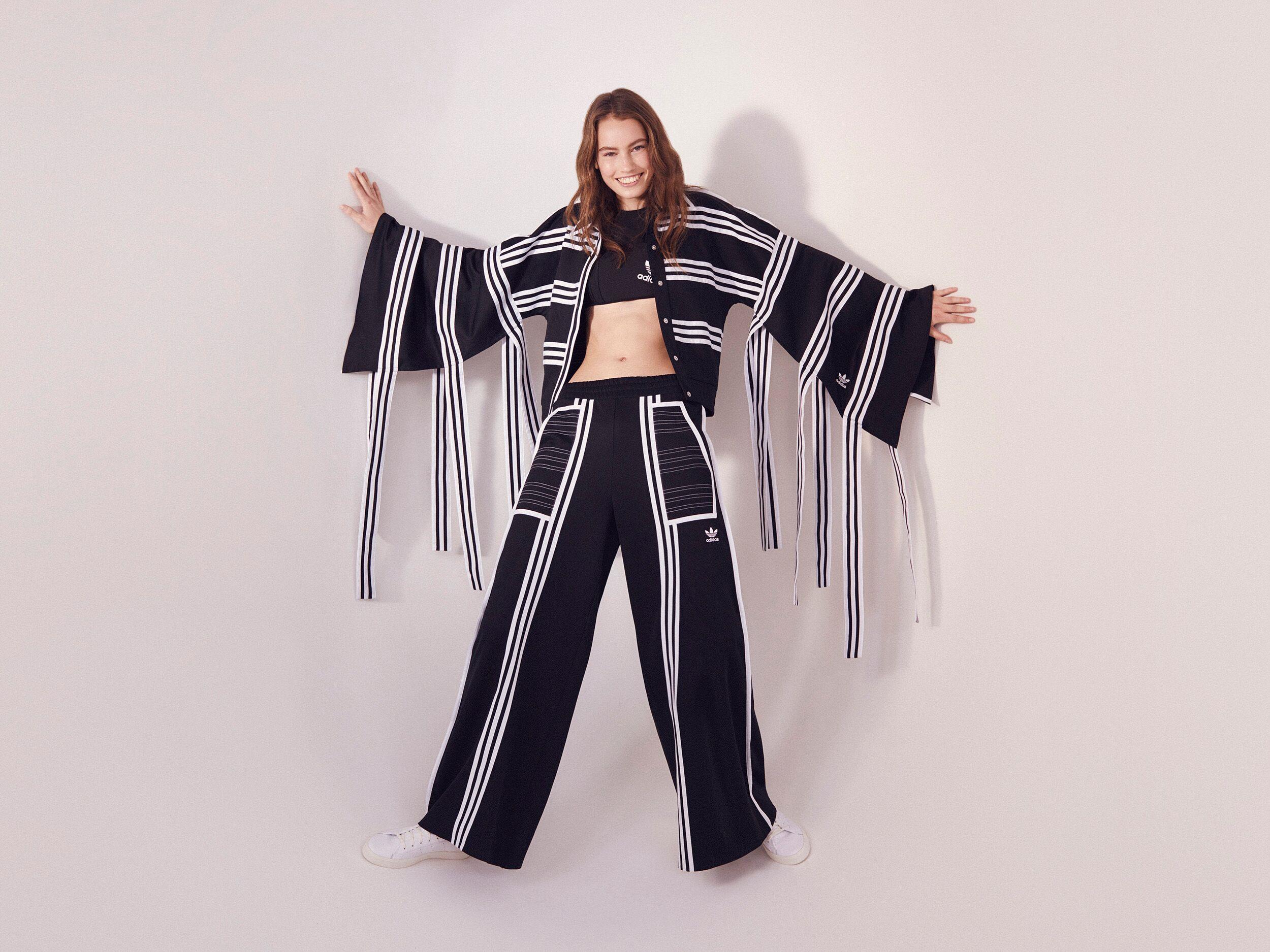 The adidas Originals by Ji Won Choi collection will be available on www.adidas.com starting July 27 and at select adidas Originals stores.